Classical in Concept
The Monte Carlo Philharmonic Hour
(This program is in development. Projected Launch is Q4 2010.)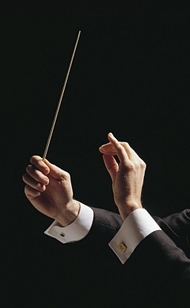 It is often said that rooted in the great musical compositions are what could be called "The Great Ideas of Humankind".
Love. Virtue. Justice. Honour. Courage. Sacrifice. Soul. These are but a few examples of the core concepts from which come our most defining thoughts and dreams. They are the very fibres that weave together the fabric of humanity.
By taking this path Classical In Concept undertakes a broader approach to the world of classical music. The program is designed to appeal to all thinking people. It is not reserved to those who have already identified themselves as classical music lovers.
Each week 'Classical In Concept' series' host Jon Tolansky calls upon the comprehensive repertoire of The Monte Carlo Philharmonic Orchestra and explores the relationships between composers, their times and their music. Each program takes one of the great ideas and explores how the subject has been addressed and interpreted by the greatest music composers of all time.